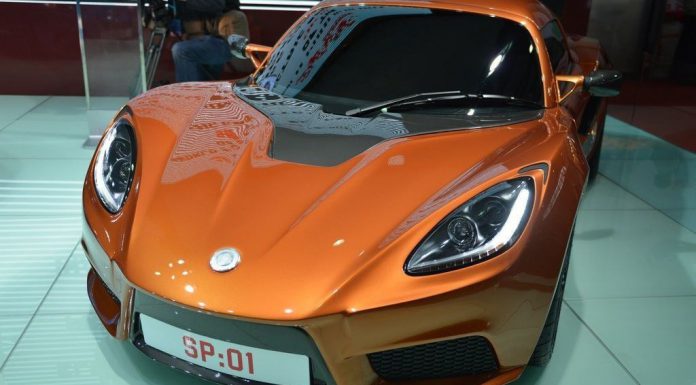 Its quite a surprise to see the Detroit Electric SP:01 at the Shanghai Auto Show 2013. We only recently got full details of this new, Lotus Elise-based project. The name itself is nothing new. The Detroit, Michigan based manufacturer produced 13,000 electric cars between 1907–1939. The company name is now owned by an ex-Lotus engineer and cars will be built at the Fisher Building in Detroit.
Based heavily off the current Lotus Elise, the Detroit Electric SP:01 features custom carbon fiber bodywork from Detroit Electric while the fully independent front and rear suspension system and front anti-roll bar have both been maintained from the standard Lotus Elise.
Powering the Detroit Electric SP:01 are two 37-kWh lithium-polymer batteries and an AC electric motor which combine to pump out 201hp and 166lb-ft of torque. Consequently, Detroit Electric claims that the SP:01 is the world's quickest electric car with it capable of hitting 62mph in just 3.7 seconds and a top speed of 155mph.