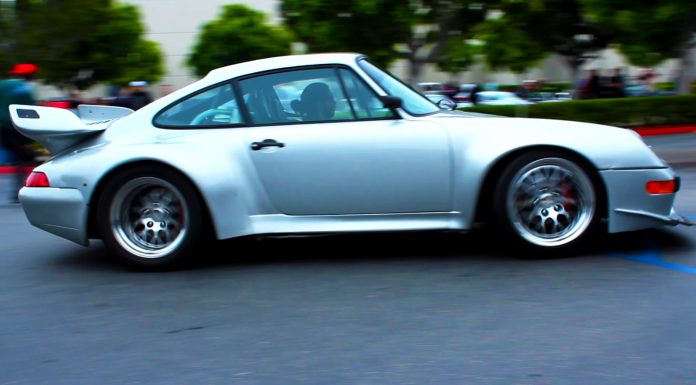 Without a doubt, the Porsche 911 is one of the most coveted and modified sportscars in the entire world. What with tuners like Techart, Gemballa and RUF just to name a few, the discerning 911 owner is certainly spoiled for choice.
Of all the generations of 911, the air-cooled era of Porsche's flagship sportscar seem the best suited to modifications as seen in the video above. Online retailers and tuners like those we mentioned above offer performance kits the likes of which would scare away even the savviest of drivers. While the exact modifications made to this particular 911 are unknown, what we do know is one thing: it is loud!
The custom exhaust is easily the the car's best feature, aside from the suitably sparce, race-style interior. The wide-body kit, as seen in the video, drops the Porsche approximately 2 inches off its stock ride height as well as enabling the owner to fix wider, more aggressive tires. And while Porsche purists will probably cry out in anger at such a creation, the positive reactions this car recieved serve testament to the fact that when modifications are done correctly and with taste, they can add an additional element of brilliance above and beyond that of the Porsche engineers in Stuttgart.
What do you think of the modifications done to the Porsche?