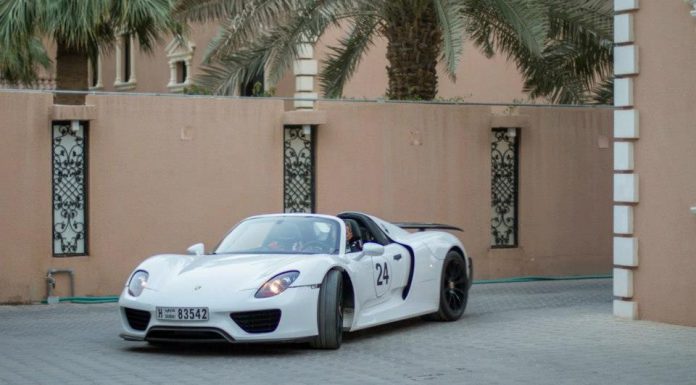 Superior Automotive comprises of Supercar owners who host car-related events, organize launches, debuts, reviews and any other supercar related happenings and are based in Riyadh, Saudi Arabia. In a recent event, the crew hosted a private viewing of the Porsche 918 Spyder at Superior HQ, the first plug-in-hybrid from Porsche.
For gamers, this car is already exciting in the gaming mode and we all know the current gamiong technology is actually very close to what you experience on the roads, well really close if not exact, the car has been featured on Need for Speed: Hot Pursuit, Shift 2: Unleashed, Need for Speed: The Run which was the RSR variant, Need for Speed: Most Wanted 2012 and even Real Racing 3.
As for Superior Automotive however, they managed to be among the few to taste the excitement behind this new sports car from Porsche, with production expected to commence in September this year, this car will rank in the same class as the McLaren P1 and the Ferrari LaFerrari. Its featured by a 4.6 V8 engine that produces 580hp and 500Nm of torque, its assisted by two electric motors delivering 243hp hence bringing the total to 823hp. A top speed of 325 km/h is achievable alongside a 0-100km/h time of 2.8 seconds thanks to the 7-speed Porsche PDK double clutch transmission.
Their CEO had the opportunity to be one of the first to drive this hybrid hypercar and as a result he made excited remarks;
The ability to go from combustion engine to full electric while in motion was mind-blowing! When on full electric, engine noise is completely eliminated, makes it easy to sneak out the house with your hypercar without the wife noticing.
[Photo Credits: Rashid Shahid's Photography]