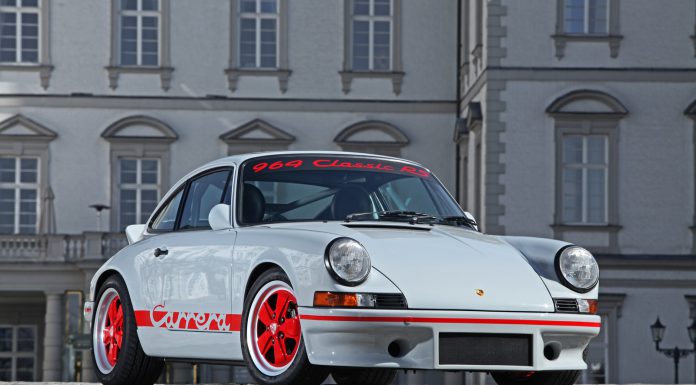 Porsche tuner DP Motorsports is back with a new build, a Porsche 911 964 RS Classic transformed from old to new. DP Motorsports specializes in giving classic Porsche 911s a modern touch with additions such as carbon fiber. The 911 RS has is now 40 years old, the 911 range as a whole is celebrating its 50th anniversary.
The Westphalia-based tuner lead by Ekkehard and Patrick Zimmermann created a conversion kit for the Porsche 911 RS 2.7 based on the 1989 Porsche 964. It features a classic sports grey with Indian red accents. Engine output has been increased from the factory 250hp to 280hp. Other upgrades include modern suspension, ABS, power brakes, power steering, a catalytic converter and optimized gearshifts.
The conversion kit offered by DP Motorsport costs EUR 6.828,00 inclusive of VAT and comes with front hood and bumper, fenders and side sills, rear bumper and spoiler, lens cover for indicator and grill and a polished stainless steel tailpipe.