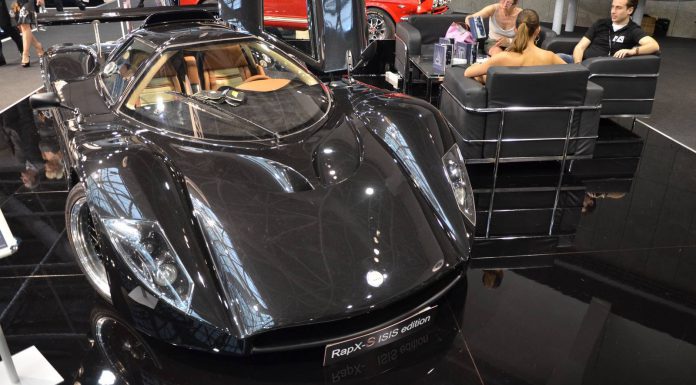 Another newcomer to display at Top Marques Monaco 2013 is Isis cars, a Dutch manufacturer keen to enter the supercar market. The ISIS RapX-s is designed as a minimalist light weight sports car affiliated with Saker. It competes with track day specials from companies such as Radical, Ultima and Ariel.
The ISIS RapX-s gets a 4 cylinder 2-liter turbo from an unknown source. It has a 280hp and 350Nm of torque. 0-100km/h happens in just 4.2 seconds and the top speed is 260km/h. Most of that performance is down to a 820 kg kerb weight. Customers will be able to choose from either a 5 or 6-speed gearbox. For the more adventurous, a V6 option is also available.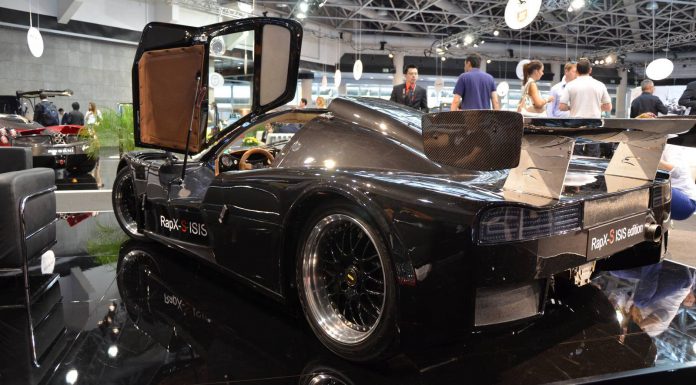 The chassis is a multi-tube steel/aluminum mixture wrapped with glass reinforced vinylester body panels. Excluding taxes, the proposed price is 90,000 euros. We're told that the ISIS RapX-s will be produced in limited numbers.
Let us know what you think in the comments box below!