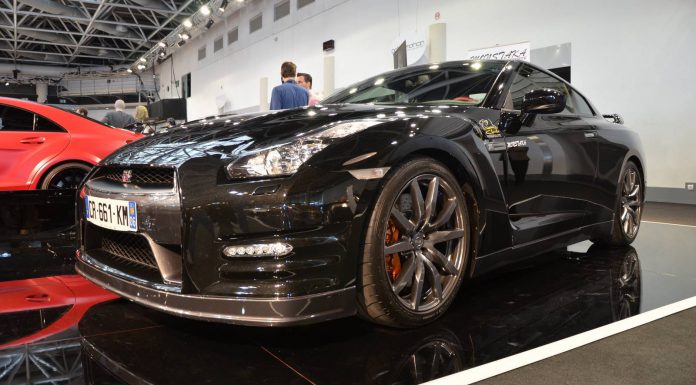 Monstaka are at Top Marques Monaco 2013 with two cars, and 1,000hp Nissan GT-R and an 800hp version. The French tuning company have carved their own space in the Nissan GT-R tuning market with a 6-stage product range.
The 800hp Monstaka Nissan GT-R is Stage 3 of the upgrades. It features replacement turbochargers and a new exhaust manifold. It takes just 7.3 seconds to reach 200km/h for a price of 24,995 euros.
The 1,000hp Monstaka Nissan GT-R is Stage 4 of the program. The changes are more intense. The GT-R features a new set of turbochargers, new wastegates, a completely revised engine with forged pistons, forged rods, resized heads, springs and retainers and camshafts.