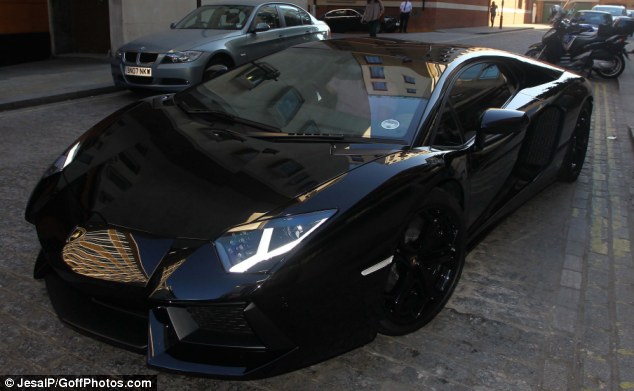 Tamara Eccelstone's gloss black Lamborghini Aventador has gone missing after being taken from a mechanic's garage who was working on the expensive Italian supercar.
As we previously reported, Tamara Eccelstone purchased the 300,000 pound Lamborghini Aventador in 2011 while in a relationship with Omar Khyami and after a bitter feud following the couple's break-up mid-last year, the Aventador has gone missing.
The saga began at the car's purchase when it was put in the name of Tamara's boyfriend to ensure a parking permit. However, the car was registered to the address of Tamara Eccelstone who then tried to sell the car following her split from Mr. Khyami.
However, unbeknownst to her, an outstanding debt was taken on the vehicle meaning Miss Eccelstone had to pay off those debts before selling the car.
Mr. Khyami still refused to relinquish control of the Aventador and still claims ownership of the car which is set to lead to a High Court battle this year.
Fast forward to just days ago, and the black-on-black Lamborghini Aventador has disappeared from the HR Owen garage in West London where it was being serviced.
It's reported that that Ziad Shawadi, who originally sold the car to the daughter of Formula One boss Bernie Eccelstone, has taken the car and plans to sell it.
[Via Daily Mail]