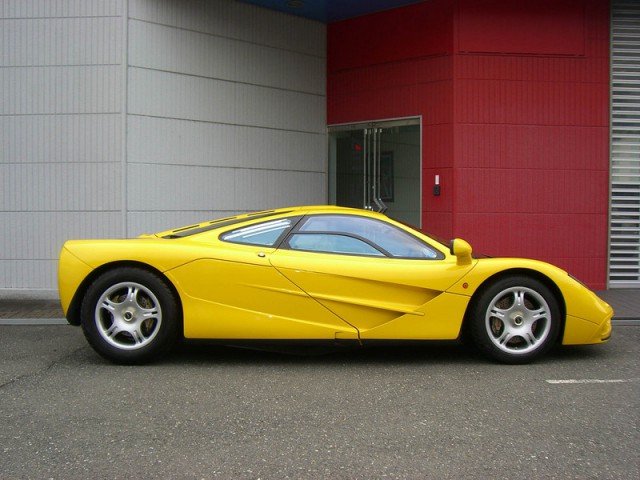 A bright yellow McLaren F1 from Japan has just gone on sale with wait for it…..zero miles on the odometer!
Yep, this 1996 McLaren F1 has spent the better part of 17 years in Japan and has remained in pristine condition with its wealthy owner having not even taken it out once throughout its ownership.
Thanks to this McLaren F1 having been so well maintained over the past decade and a half, we wouldn't be surprised if this F1 sold for more than the 4.5 million euro generated by last year's sale of Tom Hartley Jr's McLaren F1.
It's currently unclear if the owner of this particular McLaren F1 has turned the engine over on occasion to ensure its BMW 6.1-liter V12 is still functional, but if they have, it'll likely produce all the 618hp it did when it originally left the factory.
We'll be sure to update you with any more details on the sale if and when we receive them!
[Via Daily Auto Fix]