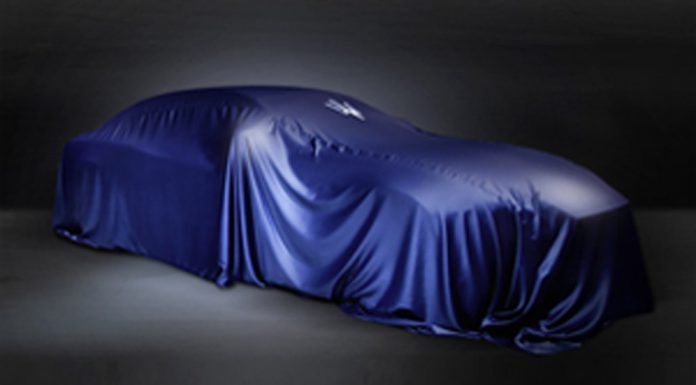 Maserati appears to have unveiled the first teaser for its Shanghai Auto Show 2013 debut. We suspect that hiding underneath the iconic blue cover is a production ready version of the company's anticipated Maserati Ghibli sedan. The Maserati Ghibli is billed as the affordable version of the Maserati Quattroporte. It is hoped that the Ghibli will bring the Maserati brand to the masses!
The teaser certainly reveals the shrouded shape of a sedan. It could be an odd perspective trick, but the Ghibli appears to have a long front bonnet coupled with a shorter, smoother rear end. Expect the finished car to borrow heavily from Maserati's past while launching the brand further into the future.
When the Maserati Ghibli goes on sale later this year, possible power plants include a twin-turbo 3.0-liter V6 producing 385hp and a twin-turbo 3.8-liter V8 engine packing an impressive 480hp.