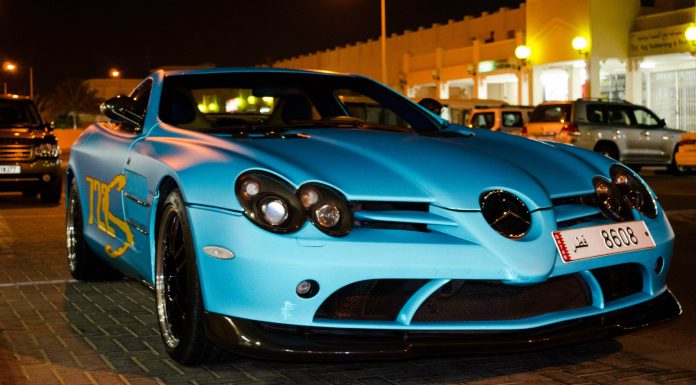 One of the best places in the world to witness supercars is in Qatar, where the supercar community seems to be blossoming faster than anywhere else in the world. And, as if we needed any more proof of the fact, another gathering of supercars has been captured by the eagle-eyed spotters on YouTube.
The event, which was held last month at the Majles of Mohammed Al Kubaisi, saw in attendance a wide variety of supercars ranging from Ferrari's to the ultra-rare McLaren Mercedes SLR (in a magnificent blue wrap, by the way). The video, uploaded by YouTube user dlightswitch, showcases the cars of the evening with an up close and personal view of each. According to dlightswitch, the cars in attendance included a Fab Design MP4-12C, MEC Design SLS AMG, SL63 AMG, Mercedes McLaren SLR, SLS AMG & Shelby GT500 among others.
For those so inclined, the SLS, McLaren and others are shown revving starting around the 1:15 mark. Easily the best part of the video, in our opinion.
Check out the video above and tell us what you think!