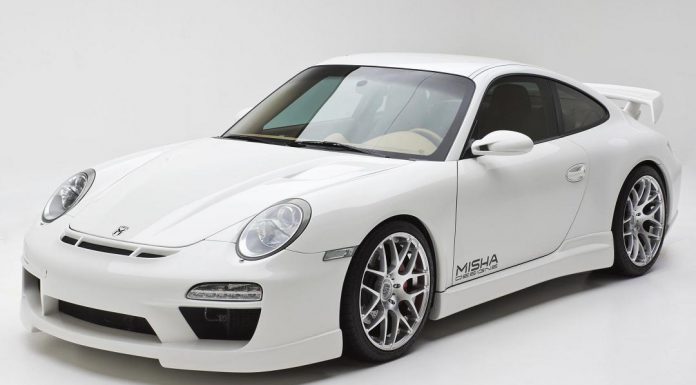 Los Angeles based Mercedes and Porsche tuning specialists, Misha Designs, have released official photos of their brand new bodykit for the 997 generation Porsche 911.
While the 997 generation is quickly being replaced the current generation 991 chassis, many owners of the older, yet still potent 997 gen 911 are looking to spruce up their ride via the use of bodykits and performance modifications. While the Misha Designs bodykit doesn't offer any inherent performance advantage, aside from whatever aerodynamic displacements occur from the changed outer shell, the aesthetics are greatly altered.
Misha's GMT2 kit offers a front bumper, hood, side skirts, rear bumper with diffuser and a choice of 3 different rear spoilers. The spoiler pictured in the gallery is Misha's own Duck Tail rear wing. All of the bodykits to be produced by the Los Angeles based outfit come painted as standard with white primer, allowing the owner to custom match the kit to his/her car's factory color.