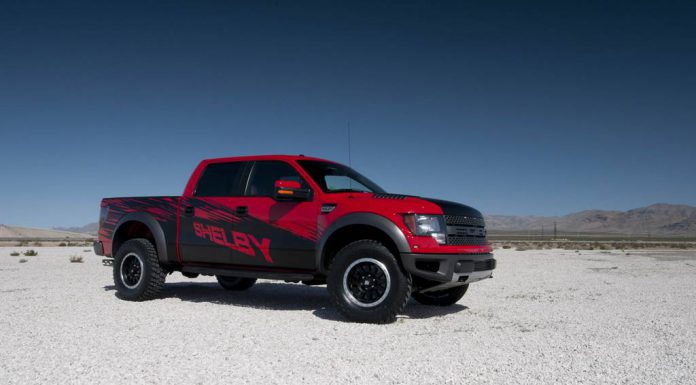 Shelby has made a name for itself over the past few decades as being one of the premier Ford Mustang tuners, but at the ongoing New York Auto Show 2013, the company surprised many with the release of their take on the Ford F-150 SVT Raptor.
Dubbed the 2013 Shelby Raptor, the car draws on the already impressive performance capabilities of the stock car and improves on it significantly thanks to the addition of a supercharger completing Ford's 6.2-liter V8 engine.
As a result of this new supercharger and a Borla high performance exhaust system, the 2013 Shelby Raptor pumps out 575hp, a significant increase from the standard 411hp produced by the Ford Raptor.
Unlike most cars produced by Shelby, the 2013 Shelby Raptor features very few styling changes apart from a selection of Shelby stickers and Shelby badges.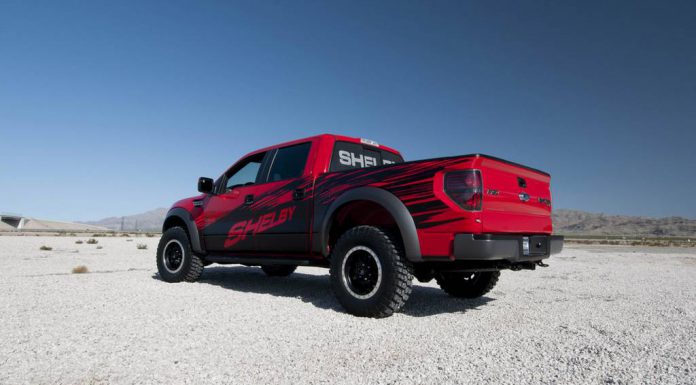 Shelby only plans to produce 100 Shelby Raptor's annually with the kit priced at $17,995 on top of the standard $43,630 of the standard Ford F-150 SVT Raptor.