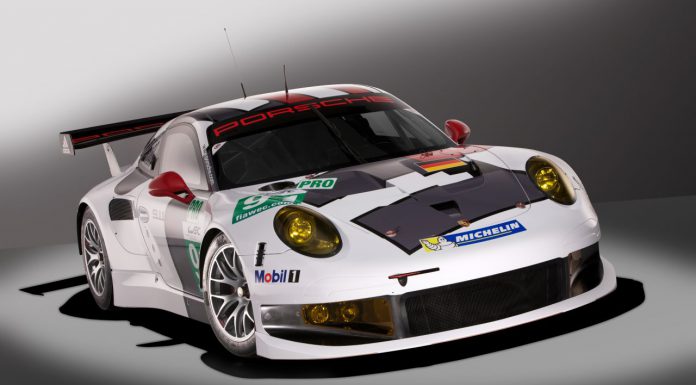 After being spotted testing late last year, Porsche has finally taken the wraps off its top-tier racer with the release of the 2013 Porsche 911 RSR. This car has been specifically designed for races such as Le Mans and is sure to take the fight to other established marques such as Ferrari, Chevrolet and Aston Martin.
Featuring a 4.0-liter six-cylinder boxer engine, the 2013 Porsche 911 RSR pumps out an impressive 460hp from an engine which don't forget is strictly regulated to comply with current racing laws.
Unlike Porsche 911 racers of the past, the 2013 Porsche 911 RSR features a semi-automatic six-speed transmission with paddle shifters and features a carbon fiber rich body developed specifically by the team at Porsche Motorsport.
The latest Porsche 911 RSR has been completed with a quick release front bumper, rear bumper and wings to ensure the panels can be replaced in just seconds, just like the front wing of a Formula One car!