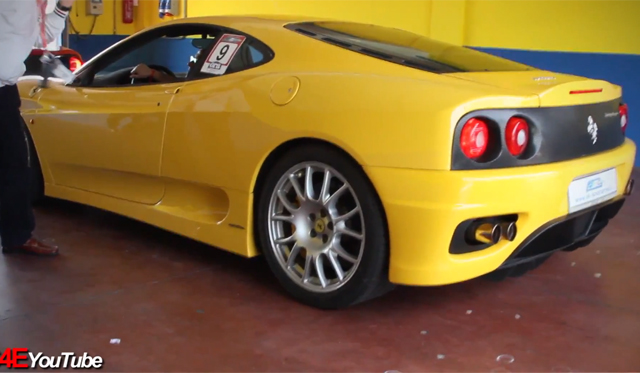 Despite almost being two-generations old, the Ferrari 360 Challenge Stradale remains one of the most iconic track-derived production cars ever produced by Ferrari.
It came from a time when the emphasis wasn't on technology and driver aids like the current Ferrari 458 Italia and inevitably, the upcoming Ferrari 458 Monte Carlo and instead focused on putting the driver at the absolute forefront of the driving experience and the thrills provided by the car can be seen perfectly in the following clip.
Filmed at a racing track by castantino4ever on YouTube, the video features some stunning driving footage which demonstrates the car's ability, and of course its incredibly loud exhaust note, in the perfect manner.