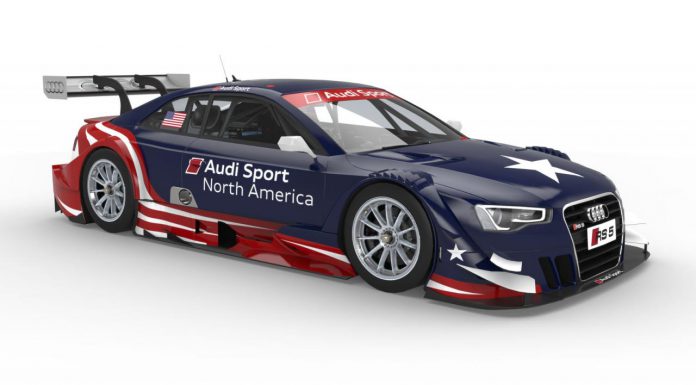 The DTM championship, which sees the brunt of its action in Germany, is being championed by Audi as a prime candidate for a new race series in the United States.
According to Audi, they are backing plans to support a U.S. racing series which would feature DTM style race cars. Whether or not they are planning a standalone DTM series in the U.S. or pushing for homologation of the DTM chassis in a series like the ALMS is unclear. Audi is quoted as saying the newly launched United Sports Car Racing series could be a "promising opportunity in motorsport."
Speaking to the press, Audi of America President Scott Keogh further added to Audi's support, "Audi has a strong and spectacular history in US motorsport. We are currently looking for options that will allow the four rings to be more visible again on the race tracks throughout the USA. It's fantastic news that there could soon be a US DTM."
And much as we suspected, Audi is looking to seize the opportunity to market their RS model range here in the US, which is one of the cars top markets. To this point, Keogh elaborated, "The Audi RS models are very popular in America. I'm convinced that our customers will be delighted to see the Audi RS 5 DTM in action."
We will keep you updated as more news breaks.