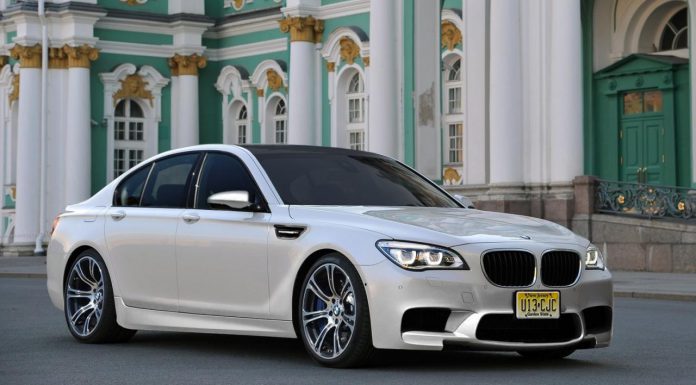 Although it's unlikely that a BMW M7 will be produced anytime soon, the team at Auto Projeções recently put together the following speculative rendering of what such a German monster could look like.
The current BMW 7-Series has been in production since late 2008, indicating that the likelihood of the current car featuring an upgraded M-Series variant is extremely rare.
However, with an updated BMW 7-Series pinned for 2015 or 2016, BMW may finally create an insane BMW M7 to truly rival the recently released Audi RS7.
If such a car were to ever exist, it'd almost certainly feature a tweaked variant of the 4.4-liter twin-turbocharged V8 engine currently fitted in the BMW M5 and BMW M6.
This particular render shows the BMW M7 with all the necessary visual upgrades such a car would receive if it were produced, meaning an aggressively redesigned front bumper, new side skirts, a new set of M-Series wheels and a lowered stance are all present.
[Via Auto Projecoes]