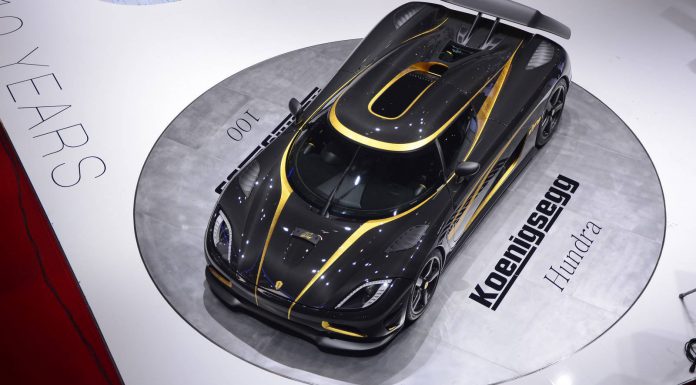 Despite the wave of new supercars released at the Geneva Motor Show 2013, the official UK Koenigsegg dealer has stated that the Koenigsegg Agera R can easily compete with and beat the McLaren P1, LaFerrari and updated Pagani Huayra in every performance-oriented realm.
Koenigsegg released an updated version of the Koenigsegg Agera R recently for the 2013 model year with the updates including new carbon fiber wheels, and a modified gearbox and software and according to Cars UK, the company is more than confident in it being the very best hypercar.
Despite the Pagani Huayra lapping the Top Gear test track at Dunsfold recently in a record-setting 1.13.8, Koenigsegg is amused that Pagani resorted to fitting the car with hand-cut slick racing tires and firmly believes that the Koenigsegg Agera R can beat the Huayra's lap time. As a result, it plans to take its flagship hypercar to the airfield very soon.
If that wasn't enough of a stab at the Pagani Huayra, Koenigsegg also stated that its CCX could beat the Huayra's laptime when fitted with the same slick tires.
In terms of the McLaren P1 and LaFerrari, Supervettura was more than happy to point out that not only is the Agera R more powerful, it also weighs a lot less and has a much higher top speed.
Update: The claims came from Supervettura, Koenigsegg's UK dealer.
[Via Cars UK]