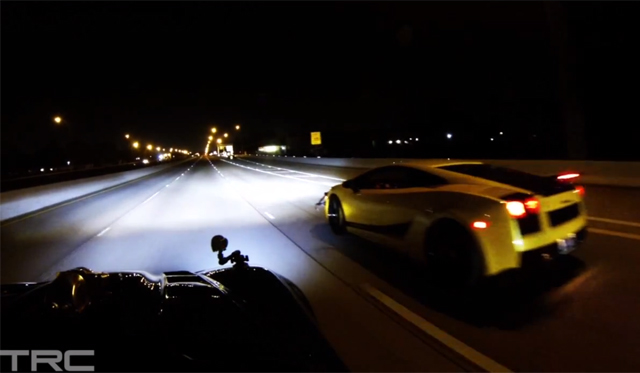 Two of the world's fastest supercars were recently brought together for a selection of street races and the results may actually surprise you.
Involving a 1500hp Lamborghini Gallardo courtesy of Underground Racing and a 1700hp Chevrolet Corvette built by Late Model Racecraft, the numerous rolling drag races are extremely thrilling but we cannot stress enough that such races should never be tried on public roads!
Thanks to its all-wheel drive system, the 1500hp Lamborghini Gallardo manages to pull away on the Corvette time after time, highlighting just how difficult it is to put all 1700hp to the ground through just the rear wheels. However, if the Corvette had been tuned to the usual 2,200hp it produces for one-mile races, the results could have been very different!