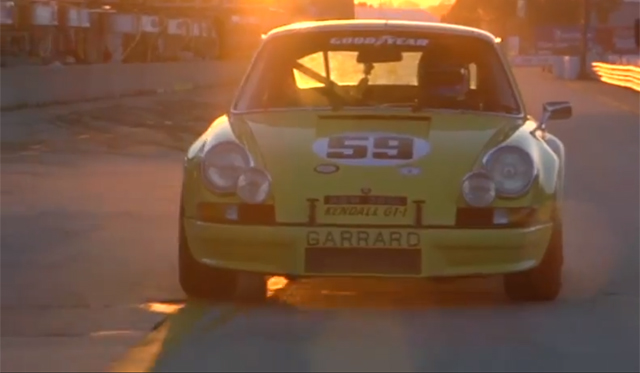 Even if you haven't watched the 12 Hours of Sebring before, Porsche's storied history at the half-round-the-clock endurance race will have undoubtedly eked its way into your consciousness in one form or another.
In this short video produced by Porsche themselves, Patrick Long narrates his vision of what makes the 12 Hours of Sebring such a special, world class event. From a fans perspective, the caliber of racing you can expect every year come March has become legendary. Entrants contest the 12 Hour race, held partly on an old air field, from all over the world. From the likes of Audi and Peugot, to the smaller teams like Risi Competizione and Oreca Matmut. They've all been there. They all understand what it takes to win the 12 Hours of Sebring.
Patrick long puts it best, "There isn't another endurance race in the world like the 12 Hours of Sebring. It's hot and humid. It's flat and fast. It has more surface changes than any track in the world. It can literally rattle a car to pieces."
While the video is surely biased, Porsche has every right to be proud. Over the race's storied history, Porsche has racked up 18 wins; 6 more than their closest competitor. Thirty years ago, Derek Bell set the lap record in a Porsche 962. A record which still stands to this day.