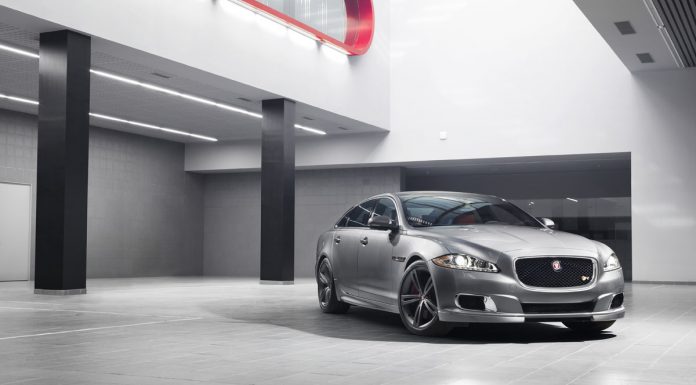 The Jaguar XJR will return for the New York Auto Show 2013. The current Jaguar XJ series hasn't used the XJR name pate and we thought it was all but dead. Now though, it seems as though Jaguar will relaunch it as a more powerful, hardcore version of the Jagaur XJ Supersport!
So far we have a single photo of the Jaguar XJR. It shows a matte grey limo, very similar to Jaguar's infamous ring taxi. Instead of the 510hp 5.0 litre supercharged engine, the Jaguar XJR will feature an increased output of 550hp. Essentially utilising the same upgrades as the XKR-S or XFR-S, the XJR will feature an improved ride, steering, brakes and much more.
We're very excited about the latest and greatest Jaguar has to offer. We have a week to go until the official release, for now though, you can simply enjoy this photo!