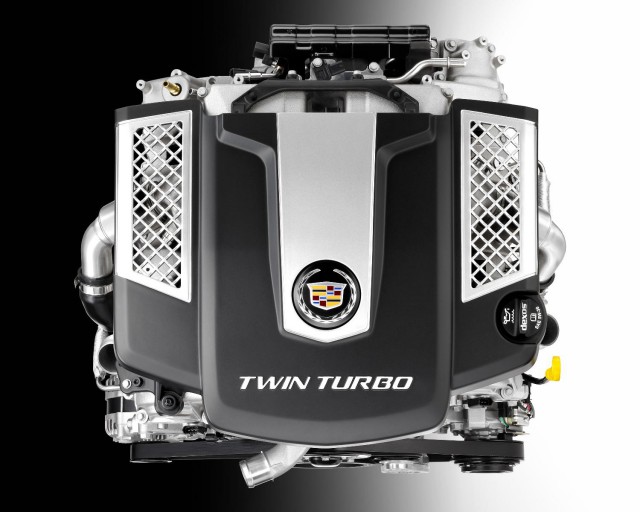 Formula 1 race cars are not the only ones getting a V6 twin turbo setup in the near future. GM has unleashed a similar setup that will go into the all-new 2014 Cadillac CTS. Quick facts about it, a total output of 420 horsepower with 583 Nm of torque which is SAE certified making it the most power-dense six-cylinder in its segment at 118 hp/liter. It is also Cadillac's first twin-turbo engine and eight-speed automatic transmission.
You won't have to wait long for it, the 2014 Cadillac CTS will debut at the New York Auto Show 2013 a few days from today. The Cadillac CTS is poised to take on the BMW 550i's TwinPower 4.4L V-8, rated at 400 horsepower. The new powerhouse is uplifted from the 60-degree, 3.6L DOHC V-6 offered in the Cadillac SRX, XTS and ATS. Its now able to hit 0-60 mph in 4.6 seconds and attain a top speed of 274 km/h. The naturally aspirated 3.6L V-6 rated at 321 horsepower and a 2.0L turbocharged engine rated at an estimated 272 horsepower will also come alongside it.
The unique aspects show through the new cylinder block and cylinder heads casting with strengthened connecting rods. The compression ratio is at 10:2:1 and the two turbochargers produce 12 pounds of boost thanks to the vacuum actuated wastegates with electronic control valves. Other features include the integrated charge air cooler system with low-volume air ducts with tuned air inlets and outlets.
The new powerhouse also comes with an integrated charge air cooling which comes about through the processing of pressurized air charge through the cylinder heads and into the combustion chambers. A single, centrally located throttle body atop the engine controls the air charge from both turbochargers after the temperature is reduced in the intercooler. This efficient design fosters more immediate torque response, for a greater feeling of power on demand, and reduces complexity by eliminating the need for a pair of throttle bodies.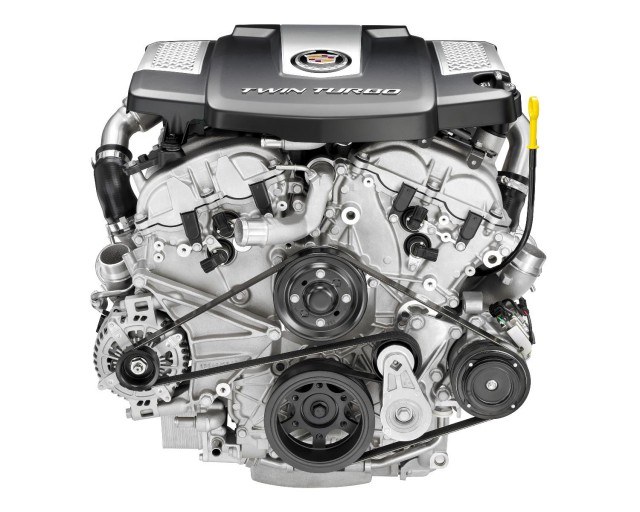 As for the transmission, the older 6-speed has been replaced with a paddle-shift eight-speed automatic transmission that offers efficiency and performance advantages over a six-speed transmission accompanied by a 1.5-percent greater fuel economy. It's able to delivers smooth, quick shift performance of 0.3-second on wide-open-throttle upshifts characterized by quietness, smoothness all summed up to the smaller gear steps and closer ratios.