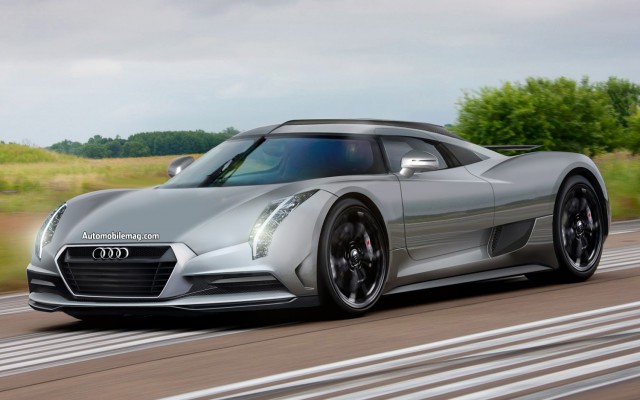 Further details have been released about Audi's future hypercar, currently pinned as the Audi R10, indicating that it'll be a 600hp-plus, all-wheel drive monster heavily inspired by the Le Mans-winning R18.
A selection of details were released a few months back suggesting the new car would be called the R20, but this latest news comes straight from the mouth of Wolfgang Durheimer, Audi's head of R&D operations at the recent Geneva Motor Show 2013 who said the car is currently in the "product evaluation" stage.
"We run product evaluation on different ideas, looking at market positioning, brand image, development cost and time to market," said Dürheimer. "Once this is done we will have a clear decision on what happens next. I would expect an update at the Frankfurt motor show."
The Audi R10 hypercar is then speculated to be previewed as a concept model at the upcoming Frankfurt Motor Show in September.
These new rumors stemming from Autocar then go onto claim that the Audi R10 will be powered by a reworked version of Audi's 3.0-liter turbocharged V7 diesel engine mated to a seven-speed transmission. This engine could be easily modified to produce well over 500hp and would then be aided by a pair of electric motors.
[Via Autocar]