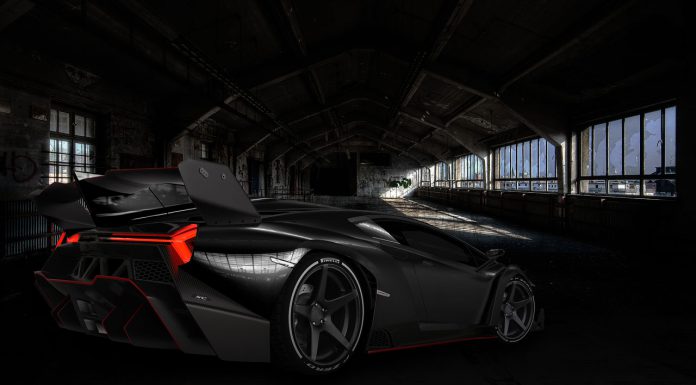 After confirming that each Lamborghini Veneno will be built in a different shade (one in green, one in white and one in red), the team at LamboCars took it upon itself to render what the Italian supercar could look like finished in black and dubbed it the Lamborghini Veneno Nero.
The Lamborghini Veneno depicted in the following image is also riding on a custom set of five-spoke, matte black aftermarket wheels and the gloss black paintjob contrasts the red pinstripping nicely.
It's not yet known which color Lamborghini Veneno will be delivered where, but the prospect of these brightly colored Lamborghini Veneno's makes us even more excited to see the first shots of the car in the wild!
[Via LamboCARS]