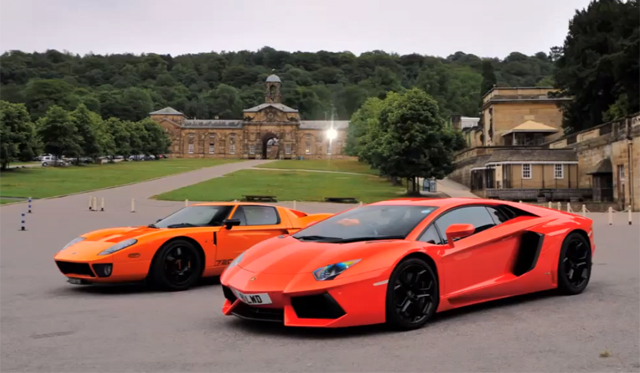 The Supercar Driver has put together the following video comparing the exhaust notes of the Lamborghini Aventador and the 740hp Ford GT 720 Mirage.
Although both of these supercars break into the 700hp club, they couldn't be any more different. As I'm sure you know, the Ford GT 720 Mirage originates from America and features very little in terms of driver aids compared to the Italian Lamborghini Aventador which is significantly more technologically advanced.
Additionally, the exhaust notes produced by the two supercars are also dramatically different, with the 6.5-liter V12 of the Lamborghini Aventador pumping out a much more high-pitched whine compared to the low burble of the Ford's high-performance V8 engine.
Which one do you prefer?