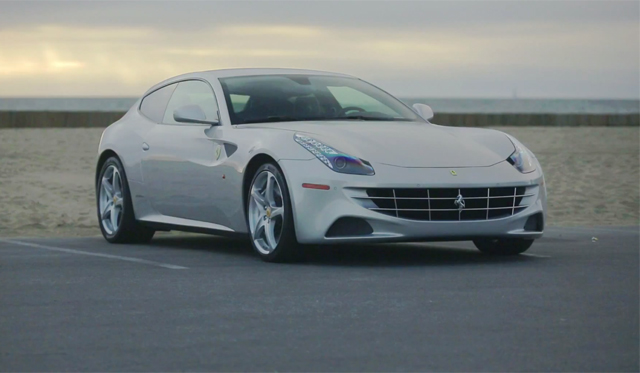 In the latest episode of 'Ignition' for the Motor Trend YouTube channel, host Carlos Lago headed to Ferrari's winter driving school in the middle of Colorado to go for a spin in the Ferrari FF and to test out its all-wheel drive system in slippery conditions.
Despite the Ferrari FF being Ferrari's very first all-wheel drive production car, Ferrari has managed to create a GT-oriented supercar which delivers all the thrills of its rear-wheel drive Ferrari counterparts, while also offering owners the extra space of four doors and big boot.
The following video begins with Lago driving the Ferrari FF around Ferrari's ice track and even though most corners are taken in just 2nd gear, Lago confirms that sliding around in an environment is a true treat.
The video concludes with the team then taking the admittedly strange looking Ferrari FF for a serious drive on Colorado's snow banked roads!