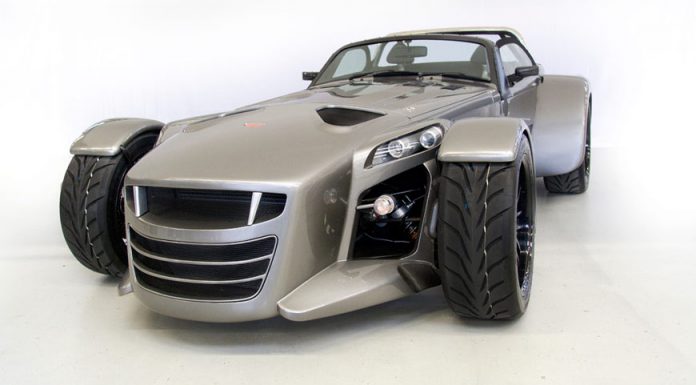 Manufacturer of hand built ultra-light sports cars Donkervoort Automobielen based in The Netherlands has been granted new European Small Series Type Approval for its latest model, the Donkervoort D8 GTO. This means they can now sell it to a wider market including Eastern Europe, and not only in EU member states, but in Switzerland, Russia and the Gulf States as well.
The success has been achieved through the help of their engine provider, Audi AG who is also their fixed partner, and also Bosch AG who saw it through. In the past, EU member states still had the option to individually approve a car, despite a European small series type approval but the new agreement saves all that time, the cost and the homologation process.
The founder of Donkervoort Automobielen Joop Donkervoort said in a statement;
The European Small Series Type Approval has given us the opportunity and freedom to continue to expand our extremely important export markets. Once again, we are especially grateful to Audi AG for their support during the entire development process of the GTO.
As for the D8 GTO, its official introduction is scheduled in spring, the first 25 full-option GTOs manufactured will precede the 'normal' production GTOs, which will be delivered starting in 2014. It has a capacity of 340 to 400hp and a torque of 450Nm from 1,600rpm not to mention a total weight of around 700 pounds. It's one of the fastest sports cars on the European market.