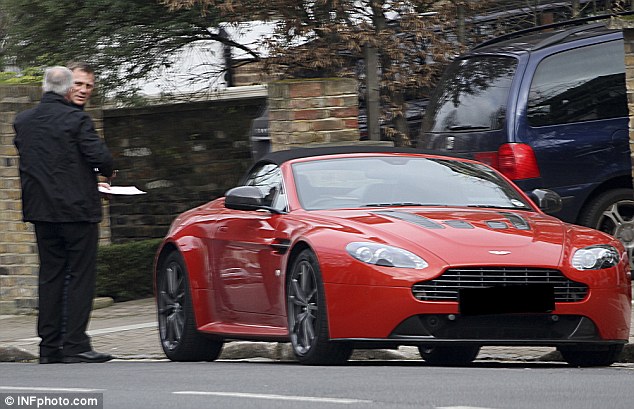 James Bond actor Daniel Craig has just received a red Aston Martin V12 Vantage Roadster for his 45th birthday and in true 007 style, he accepted delivery of the car personally and was sure to give it the once over before signing on the dotted line.
It's currently unclear if the new Aston Martin V12 Vantage Roadster was simply a present he bought himself or one from his actress wife Rachel Weisz but it goes without saying that the action star was more than pleased with this potent supercar.
The unique dark red paintjob of Craig's new V12 Vantage Roadster is a color not often seen on car's produced by the British manufacturer and will definitely ensure that the James Bond actor stands out in London's crowded city streets!
[Via The Daily Mail]