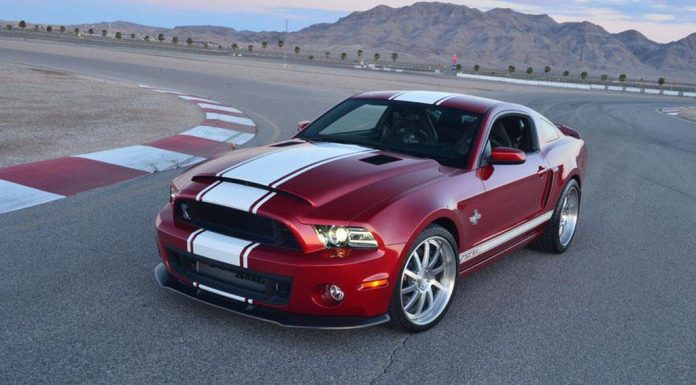 The 2013 Shelby Mustang GT500 Super Snake is definitely one of those cars in the bucket list of many car enthusiasts if not already in their garage. To make that longing grow even more, Shelby American has revealed new performance figures from this Carroll Shelby inspired muscle car!
According to their press release, they said;
The 2013 Super Snake is one of the most amazing Mustangs we've driven and is the fastest and most responsive Mustang we've tested to date. It makes every bit of the advertised 850 horsepower, and we put it to the test on the track. It produced a series of mid-10-second runs at over 135 mph, which is staggering performance for a 50-state-legal, emission compliant vehicle. Our best run clocked a 10.66 second time at 137 mph with Nitto NT555R street tires.
That's impressive, no doubt! Only 500 total 2013 Super Snakes will be built. The car is available as a coupe or convertible in the entire color palette offered by Ford Motor Company on the Shelby GT500. Customers can choose between Satin Black or Gloss White stripes to be paired with new wheels in Satin Black or Bright Silver Metallic, along with new silver and blue stripes paired with limited base vehicle colors.
With a base model rated at 662hp and an optional 850hp version, the package price starts at $28,995 for the 662hp version and $39,995 for the 850hp model, not including the base car.