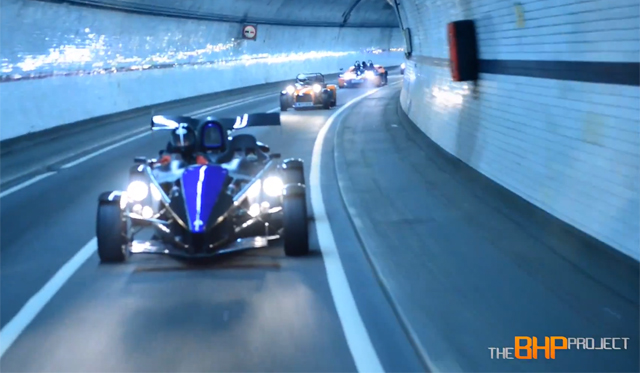 The team at TheBHPProject recently took an interesting trip through the busy city streets of London in four sports cars which could not be further out of their comfort zones.
The car's taken on the trip were the 280hp BAC Mono, 300hp KTM X-Bow and Ariel Atom 3 and the 165hp Caterham R300 with the whole idea behind the journey being to discover just how well these track day toys would perform in stop-start traffic.
Unsurprisingly, the group managed to capture a lot of attention on their journey!