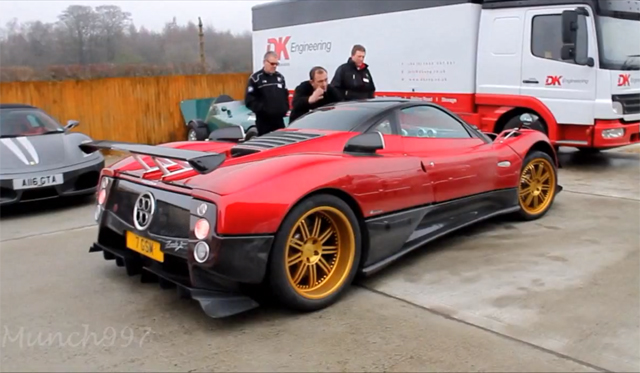 The U.K. is home to many impressive things, most notably the city of London and its numerous world-renowned historical sites such as Big Ben. However, the U.K is also home to thousands of high end supercars, and this unique Pagani Zonda F being one of the nation's most impressive vehicles.
This particular Zonda left the factory in normal Pagani Zonda F-spec, but since then it's undergone a significant transformation thanks to the fitment of a selection of carbon fiber components from the Pagani Zonda Cinque.
Choosing to modify a Zonda F obviously gives the owner greater freedoms in design than buying a second hand Zonda Cinque would, and the owner has taken full advantage of this fitting the car with unique gold finished Zonda wheels and a deep red paintjob.
In the following video, the car was captured starting up and accelerating at a recent supercar event in the U.K!