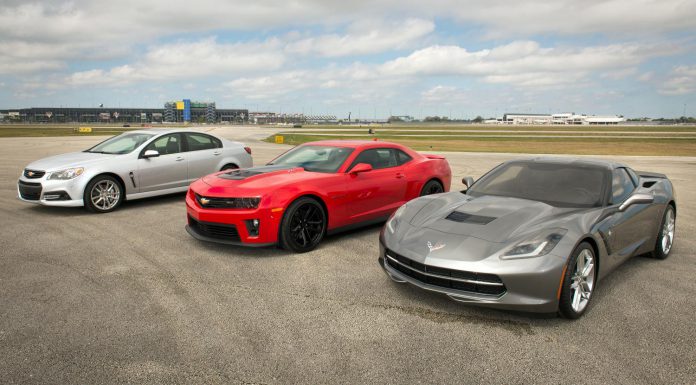 Chevrolet is set to showcase performance at the upcoming New York Auto Show 2013 which is set to open doors on March 27th. Four cars from Chevrolet are set to showcase, they include the 2014 Chevrolet Camaro, the Chevrolet SS Sports Sedan, the Chevrolet Corvette Stingray coupe and the Chevrolet Corvette Stingray Convertible.
The Chevrolet Camaro is the most eagerly awaited as its said to feature a similar powerhouse as the Corvette Z06, the all-powerful LS7 V8 engine! Just a quick mention of facts about the LS7 V8 engine. It is known to be the largest and most powerful small block ever built. This engine is hand built and while sold as a crate engine for other applications, it also used in the Vertical Hummingbird helicopter.
In the 2014 Chevrolet Camaro, just like the Corvette Z06, it is expected to produce 505hp. The car will get revisions such as a revised interior design, and revised exterior design and even probably the discontinuation of the SS trim level in favor of Z28.
The 2014 Corvette Stingray Coupe and Convertible were showcased at the Geneva Motor Show 2013 and will also headline the New York Auto Show. As for the new Chevrolet SS Sports Sedan, having debuted in Daytona back in February, it is the first V8 powered, rear-wheel driven performance sedan since 1996. It's powered by a 6.2L V-8 rated at an estimated 415 horsepower.