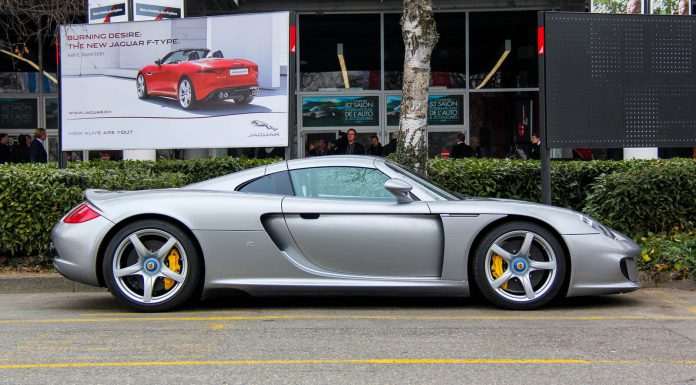 A unique Porsche Carrera GTZ built by Zagato was spotted at the Palexpo Convention Center in Geneva by MB Media. This car is based on the Porsche Carrera GT but it is unique in that it has been treated to a makeover by Italian coachbuilder Zagato, who have been known to turn cars such as the Aston Martin into their extreme ends.
If you do remember, we showed you a video of this exact same Porsche Carrera GT by Zagato a little while ago. The car was built for rally driver Ernst Berg, and uses Porsche's V10 engine making 612hp and 435lb-ft of torque.
The Porsche Carrera GTZ redesign work was overseen by Berg and his son who worked closely with Zagato on the car. They redesigned the hood, front and back bumpers, and added a double-bubble Zagato roof.