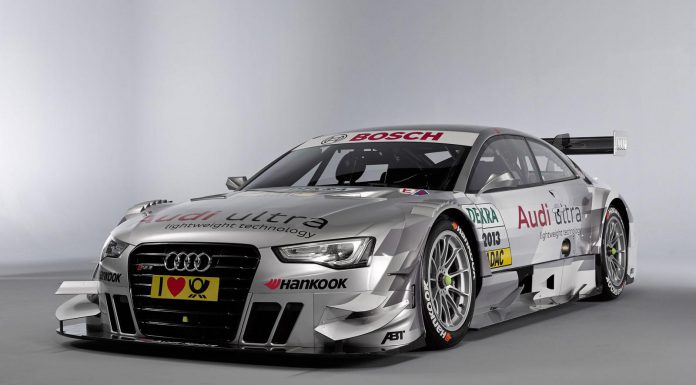 While manufacturers like Ferrari, Porsche, and McLaren garnered much of the Geneva spotlight, Audi quietly debuted their newest DTM contendor — the RS5 DTM.
The car, which is set to debut at the Hockenheimring on May 5th, is Audi's answer to BMW's surprising championship winning campaign last DTM season. DTM rules did not allow much in the way of technical changes after the end of the 2012 season, citing a "technology freeze" as being healthy for a consistent level of competition (and price, we assume). Pitlane stalwart and famed Audi motorsport director, Dr. Wolfgang Ulrich was quick to compare the DTM version of the car with its road-going RS5 equivalent, "The performance data of the current RS5 and RS5 DTM are very similar. This is why we are of the opinion that both fit perfectly to one another."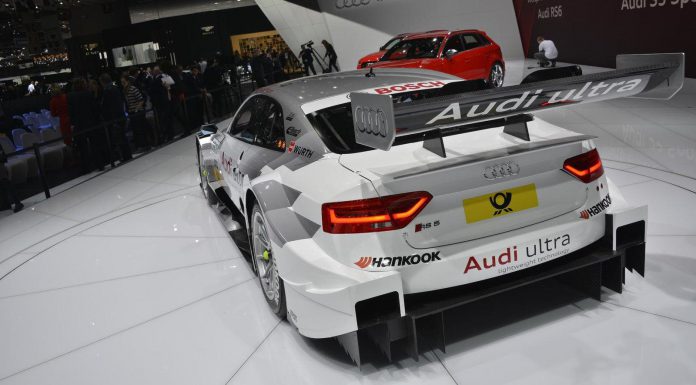 External changes are limited to what we can spot — various additional winglets and modified aerodynamic bits festoon the body. Whether those additions will last past the show, is another matter entirely. Motorsport is sometimes more about the perception of performance than it is showing your hand too early.
Audi has entered a total of eight RS5 DTM's to contend for this years DTM championship.We will keep you updated as we hear more.