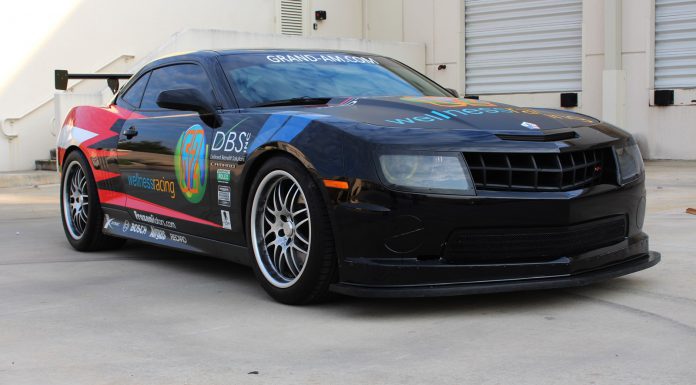 A Chevrolet Camaro SS Road Race edition that was once a project of Superior Auto Design has received a new look courtesy of Autohaus Motorsports. Autohaus Motorsports provides full race services for a variety of teams and car owners and has been a partner with several Ferrari Challenge teams since 2008 providing engineering, crew and transportation support.
This Chevrolet Camaro SS is used by Autohaus Motorsports in their racing series. It features the racing package as required by the relevant motorsports authorities. For example, GRAND-AM issued their latest round of competition adjustments adding weight to the Chevrolet teams, and more heavily restricting the LS3 powerplant, a move that teams say is a disadvantage in top speed compared to the Porsche and BMW teams.
The base Chevrolet Camaro SS is powered by the 6.2 L GM LS3 V8 producing 426 hp at 5,900 rpm and 420 lb.ft of torque at 4,600 rpm mated to a manual transmission while the SS with automatic transmission is powered by a variant of the LS3 called the GM L99 which produces 400 hp at 5,900 rpm and 410 lb.ft at 4,300 rpm.