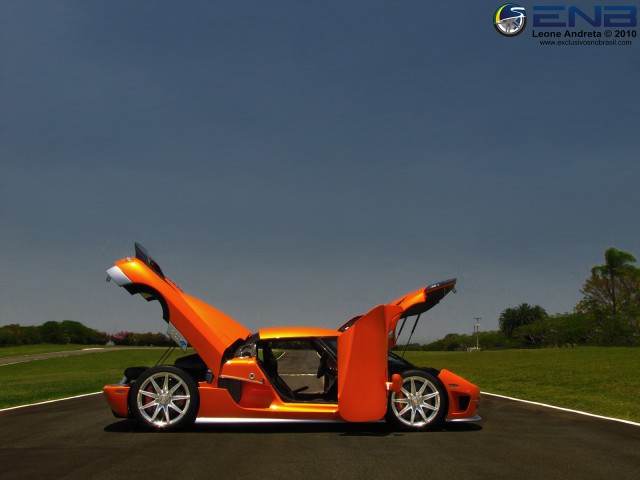 Members of the Exclusivos no Brasil have yet again submitted a piece of their beautiful work, this time based on an orange Koenigsegg CCXR. A prestigious brand itself, all Koenigsegg cars have always looked good in photoshoots as shown in this particular one. No wonder the Swedish car maker has won several awards including four Guinness World records and the Forbes award for one of the ten most beautiful cars in the world, this award actually went to the Koenigsegg CCXR.
The Koenigsegg CCXR is powered by a modified twin-supercharged V8 engine its elder sister the CCX with changes in the type of fuel it drives on. The Koenigsegg CCXR drives using E85 or E100 ethanol fuel as well as standard 98 octane petrol with modified fuel injectors, upgraded fuel lines and piston rings, and a higher boost setting on the supercharger.
Thanks to all that mathematics, the Koenigsegg CCXR produces 1,064 bhp at 7,200 rpm and 782 lb•ft of torque at 6,100 rpm on E100 ethanol fuel, it is able to sprint from 0-100km/h in just 2.7 seconds!