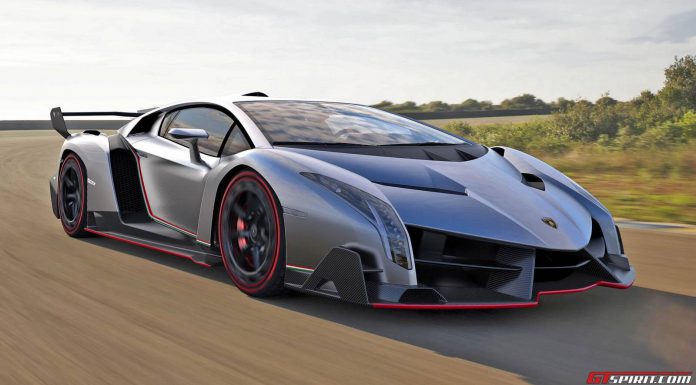 It appears as though Lamborghini's secret Geneva Motor Show 2013 release has been uncovered. The Lamborghini Veneno appears in a picture taken from a soon-to-be released magazine. The photo reveals quite a few vital details about the car. Question is, is it real or is it all speculative rumours?
According to the text that surrounds the image, the Lamborghini Veneno will get the Lamborghini Aventador's 6.5 litre V12 powerplant. It will produce an impressive 740hp for a top speed of 220mph. What's more, the Veneno will apparently take its philosophy directly from the Sesto Elemento.
The word Veneno apparently translates into Poison in Spanish. The Lamborghini Venano has the underpinnings of a Lamborghini Aventador, complete with carbon fibre monocoque.
The price is set at £3.1 million with just 3 scheduled for production at Lamborghini's new facility. All three Lamborghini Veneno have already been sold and will feature a green, white or red colour scheme, the colours of the Italian flag.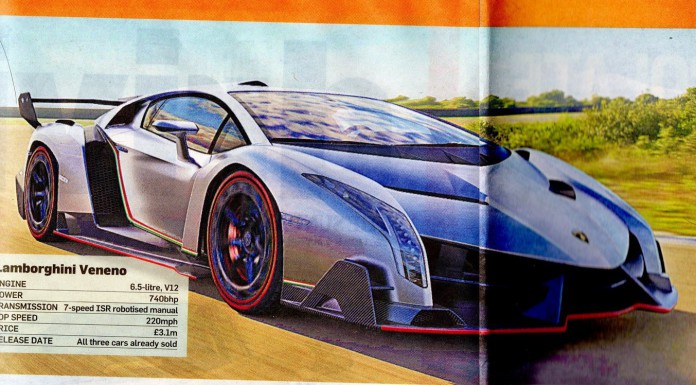 Happy 50th Anniversary Lamborghini!
EDIT: Thanks to AutoForum.cz for the additional photos!