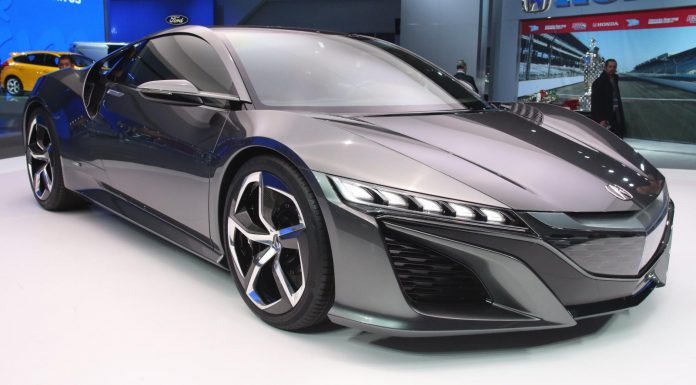 Honda is putting $1 billion into its luxury brand Acura to ensure a proper performance in its target markets. Honda was the first Japanese automaker to sell a luxury car in the U.S. The Acura never reached the peaks enjoyed by Toyota's Lexus line, the top-selling luxury brand in the U.S. from 2000 to 2011. The company now wants to change that and place the Acura above the rest.
This has been evident especially with the Acura NSX the company's super sports car which has headlined automotive news recently starting with the Detroit debut as a concept in 2012, then as a 2013 model at the Detroit Motor Show 2013. The other two cars that parade alongside the NSX include the flagship RLX sedan and MDX sport wagon.
As for the 2015 Acura NSX, the powerhouse will feature a direct-injected mid-mounted V6 engine mated to a seven-speed manual transmission. Additionally, three electric motors will work together to help drive all four wheels, and to assist with acceleration and braking.
Honda's Sport Hybrid SH-AWD (Super Handling All-Wheel Drive) system will also be utilized. The system is an all-new, three-motor high-performance hybrid system that combines torque vectoring all-wheel drive with hybrid efficiency through the use of three electric motors – one motor integrated with the V6 engine and two motors driving the front wheels. The system enables instant delivery of negative or positive torque to the front wheels during cornering.
[via Bloomberg]