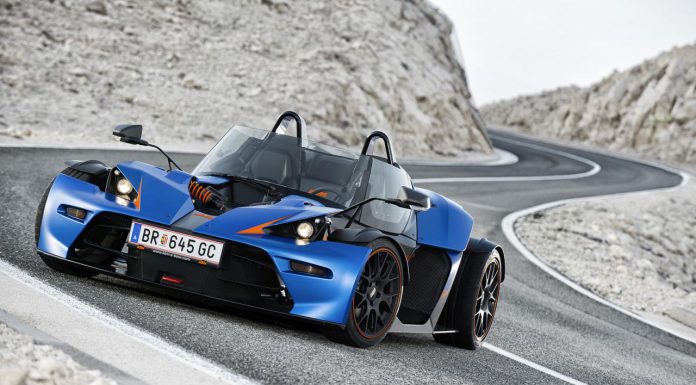 Not too long ago we brought you speculation that KTM was developing a more user-friendly version of its X-Bow sports car, dubbed the X-Bow GT fitted with a windscreen and doors and just days out from the Geneva Motor Show 2013 opening its doors to the public, images of the KTM X-Bow GT have just appeared online and unsurprisingly, the car features all the additional 'luxuries' we thought it would.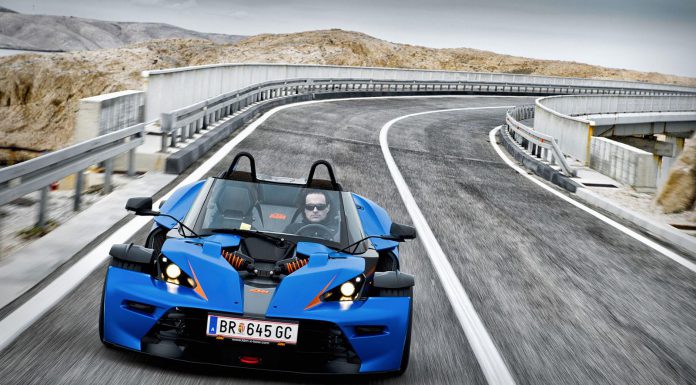 Although KTM has yet to reveal much about the KTM X-Bow GT, the following images show a prominent wraparound windscreen and doors, both of which are completely new components for any X-Bow. In addition to these upgrades, the KTM X-Bow GT is rumoured to receive a removable roof panel which can be used as speeds of up to 80mph.
In an effort to not intrude on the front section of the car too much, KTM have fitted a near vertical windscreen rather than a low-slung one which certainly complements the boxy shape of the KTM X-Bow, but also makes the entire upgrade seem a little bit rushed.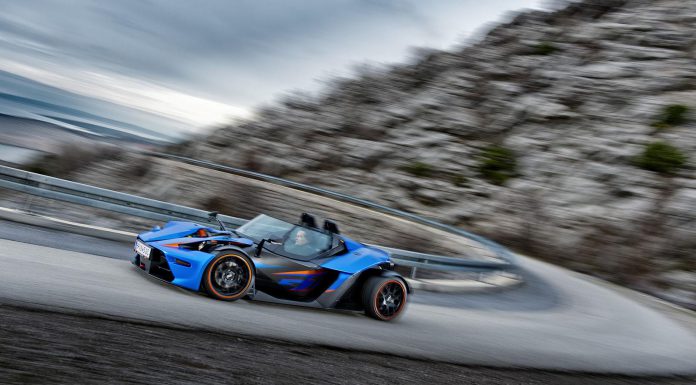 Either way, additional photos showcasing the changes in greater depth will be revealed at the Geneva Motor Show 2013 as well as the car's engine specifications.