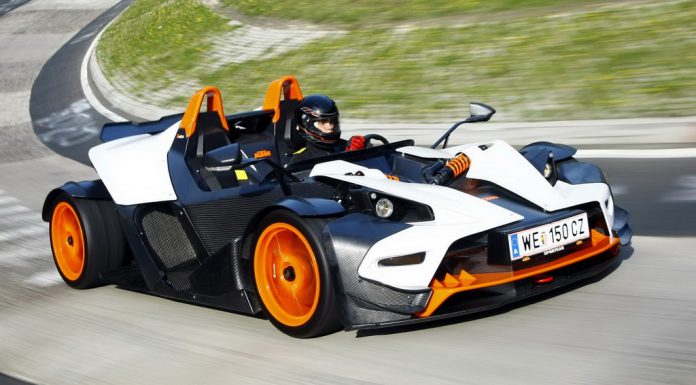 We first reported on the next-generation KTM X-Bow being fitted with a windscreen and doors in mid-2012, and just lately, new information has surfaced suggesting that the new car, set to be dubbed the X-Bow GT will be previewed at the upcoming 2013 Geneva Motor Show.
It was also rumoured last year, that the new KTM X-Bow would feature a similar five-cylinder unit to the Audi TT-RS, and even though no more details about such an engine have been released, it's still possible that the new X-Bow could feature this powerplant in the company's quest to make the track-oriented car a much more user-friendly affair.
Additionally, a windscreen and doors are all but a surety as is a new carbon fiber monocoque. It's currently unclear if KTM plans to stop production of the regular X-Bow in favour of this new model, or if the GT variant will be the firm's only model, but in 2012, KTM sold an impressive 80 vehicles so whatever their decision, the X-Bow GT will unquestionably be very popular.