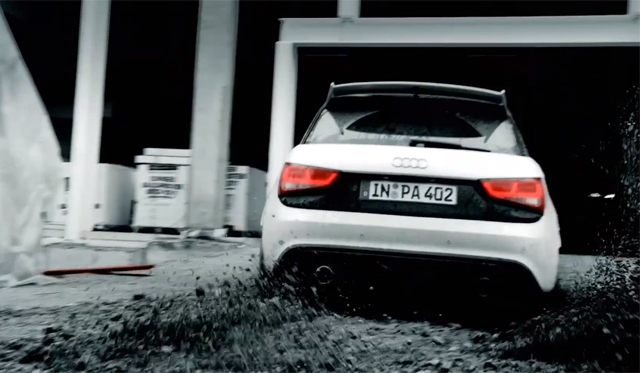 Thanks to Ken Block's numerous Gymkhana videos, the sport has taken off all over the world with highly-competitive competitions even being developed to bring the very best Gymkhana drivers together in a love fest of tire smoke, handbrake turns, drifting and donuts.
Additionally, the rise of the sport has triggered many automotive manufacturers to test out the Gymkhana capabilities of their cars, with Audi being the latest to when it enlisted the help of DTM winner, Timo Schneider to take the impressive, 250hp Audi A1 Quattro for a quick spin around an industrial state in Munich.
http://www.youtube.com/watch?feature=player_embedded&v=a1_qSH5DbxM#!
The Audi A1 Quattro manages to pump out 250hp and 258lb-ft of torque from its tiny 2.0-liter turbocharged four-cylinder engine and is consequently more than capable of sliding around even the trickiest of obstacles.
If you can put up with the extremely slow frame rate in the video, then be sure to check it out!