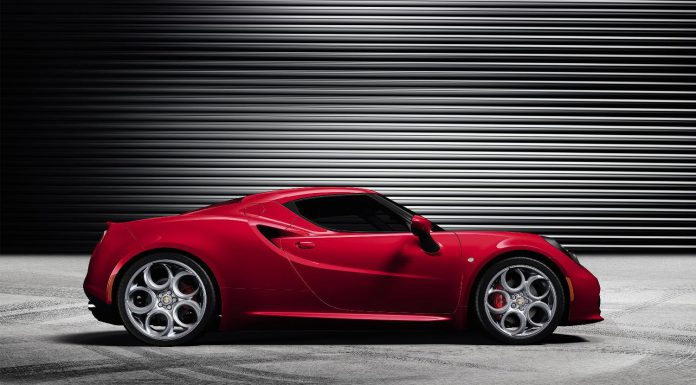 Alfa Romeo recently released official details of the production ready Alfa Romeo 4C ahead of its public debut at the Geneva Motor Show 2013. They have now released a new set of photos including one revealing the interior details.
Interior design features carbon fiber used to make the central cell, which has been left in full view to enhance the sense of light weight, technology and uniqueness. The seats, made of composite material, ensure dedicated sports posture while the dashboard is simple and designed to make using functions simple, digital instruments and gear shift controls are located on the steering wheel.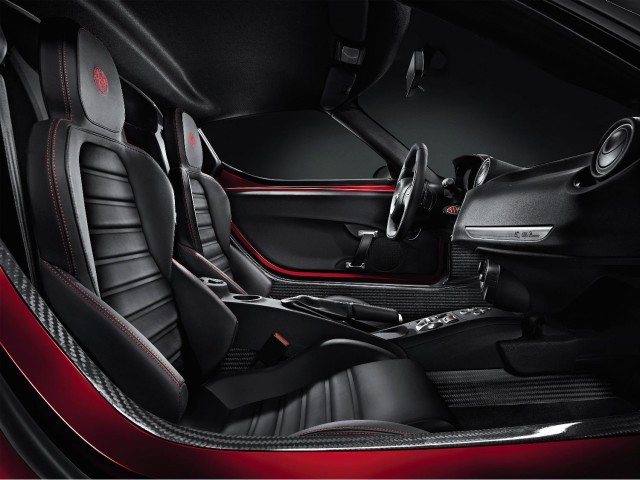 The cockpit brings together a variety of elements to provide a unique environment. The pedal unit and foot boards for driver and passenger are all made of aluminum and embellish the lower part under the dashboard, highlighting sports character down to the smallest detail.
The development of the 4C's exterior was characterized by details such as the muscular wheel arches, lending strength and power to the rear end. The rear arches support round rear light clusters and side air intakes necessary to cool the intercooler.
The power plant is a new direct-injection 240hp 1750 turbo petrol engine which is an evolution of the engine already in use in the Quadrifoglio Verde version of the Giulietta. The new '4 cylinder' 1750 Turbo Petrol engine implements an innovative aluminum block and specific intake and exhaust systems which have been optimised to enhance the sports appeal of the car even further. It features direct fuel injection, dual continuous variable valve timing, a turbocharger and a revolutionary scavenging control system that gets rid of any turbo lag.
The engine is then mated to an Alfa TCT twin dry clutch transmission. The gears can be changed in sequential mode using the shift paddles located behind the steering wheel. Topping the excitement is the new Alfa DNA selector with three standard settings available namely Dynamic, Natural and All Weather while the fourth is Race Mode, designed to enhance the driving experience on a race track even further.