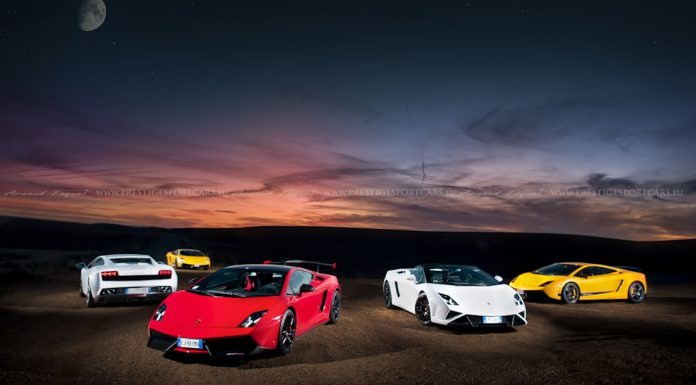 Arnaud Taquet, a photographer and journalist working as a test driver for several car magazines, has revealed a photoset that showcases some of his best photography. In his photoshoot, Arnaud represents brands which he works for, they include Lamborghini, Pagani, Gemballa and Brabus among others which are included in the photoshoot.
In this first part of the photoset, Arnaud shows us cars such as the Lamborghini Gallardo spider, Murcielago, Audi R8, Aston Martin DBS, Bugatti, Porsche 911 Carrera, Ferrari F12 Berlinetta, the Lamborghini Gallardo Super Trofeo Stradale and the McLaren MP4-12C among others.
Don't forget to visit his website for more!