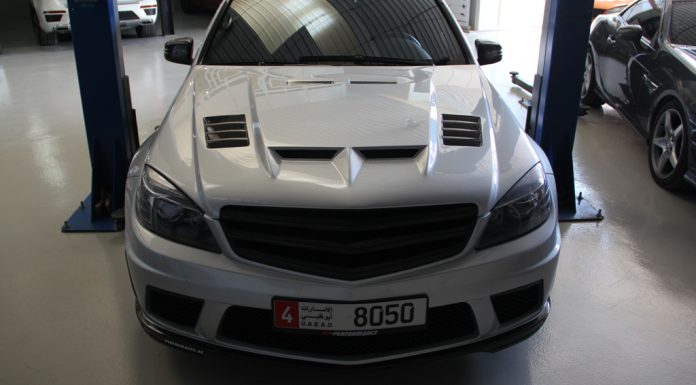 In standard form, the Mercedes-Benz C63 AMG is already an impressive performance machine. However, the team at PP-Performance were clearly not impressed with the 480hp Mercedes enough and decided to set about tinkering with its engine with a selection of parts borrowed straight from the Mercedes-Benz SLS AMG supercar.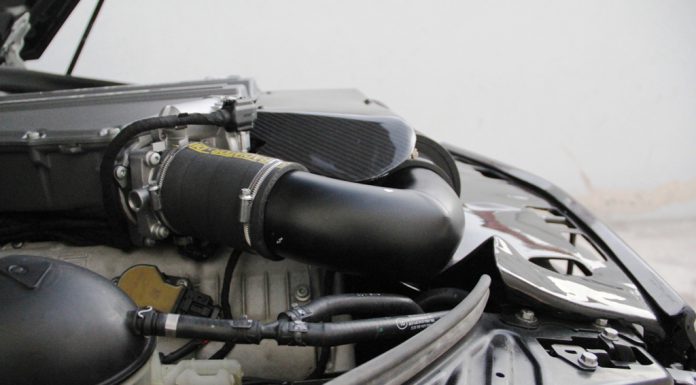 PP-Performance took the complete intake manifold, camshaft, crankshaft and pistons from the SLS AMG, and fitted them into the following Mercedes-Benz C63 AMG with the goal to reach at least 600hp.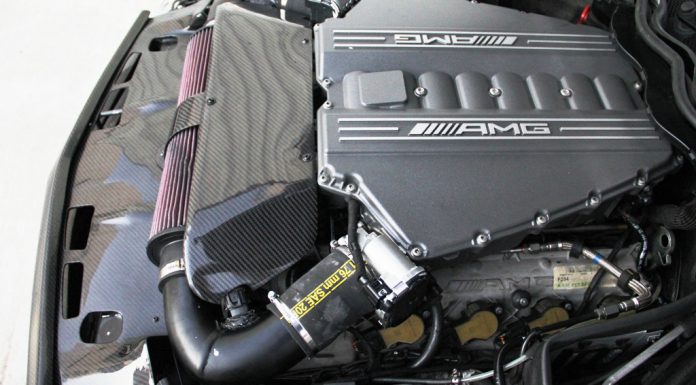 While speaking about the tuning job, PP-Performance CEO Salah Alamoudi stated "The main goal was to reach 600hp. We are more than happy with the first tests, we already reached 605hp, anything on top from now on is a bonus for us."
In order to test out the C63 AMG's improved straight-line performance, the team brought it the Yas Marina circuit in Abu Dhabi and managed to complete the quarter mile in just 11.3 seconds, making it the fastest recorded naturally aspirated Mercedes-Benz C63 AMG in the Middle East.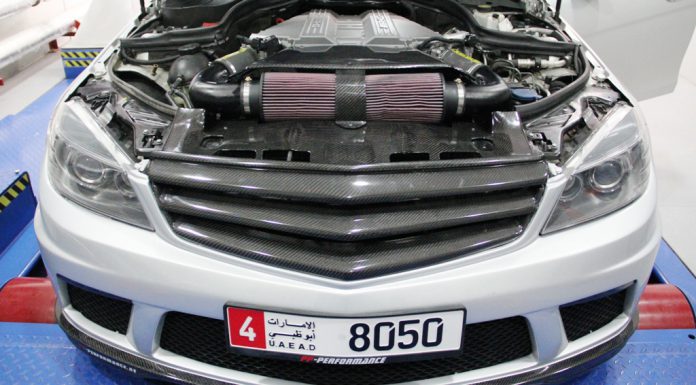 If that wasn't impressive enough, PP-Performance believes the car could hit the high-10's with better conditions and lower temperatures!