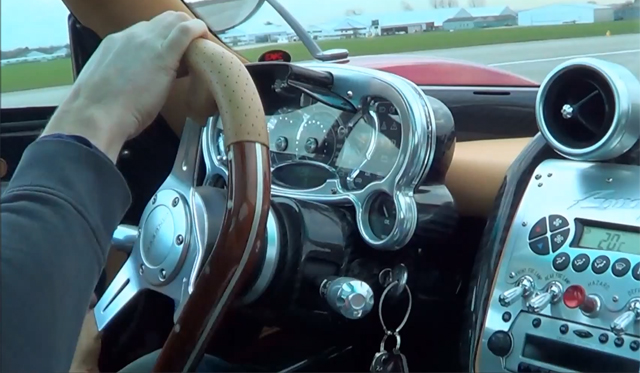 Even though the Pagani Huayra has proven to be faster around a track than its predecessor the Pagani Zonda, there's no doubting that the Huayra has yet to come close to building such popularity as the Pagani Zonda, nor does it have an exhaust note to match the screaming 7.3-liter V12 engine of the Zonda.
And in order to celebrate attaining 5000 subscribers on YouTube, TheSUPERCARDRIVER went for a ride in a modified Pagani Zonda F with Cinque components and that incredible exhaust note is captured perfectly as this unique, dark red Zonda screams up and down the deserted runway causing the cameraman to state "it's like nothing I've ever experienced in my life!".
Hat tip to Adam for the video!
http://www.youtube.com/watch?v=cxAdqEPP3vA