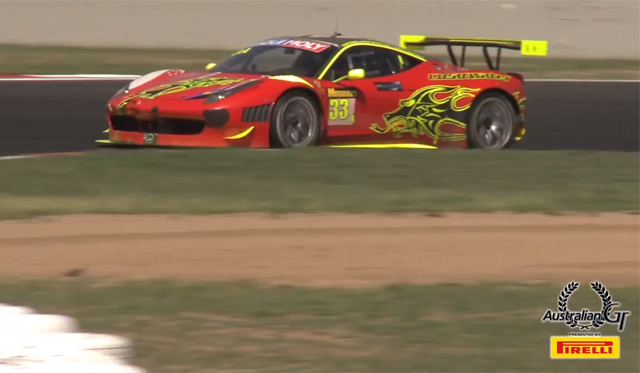 Held during the recent Bathurst 12 hour event in Australia, the first round of the Australian GT Championship took place and PirelliAGT on YouTube has put together the following video of the event which highlights some of the thrills and spills of what was an action packed event.
The Bathurst circuit is unquestionably Australia's most famous and challenging race track, and is internationally recognised as one of toughest circuits to navigate successfully and quickly. Bathurst's famous switch-backs at the top of Mt. Panorama are actually tighter and steeper than the corkscrew at Mazda Raceway Laguna Seca!
Cars competing in the Australian GT Championship include the Ferrari 458 Italia GT3, Porsche 911 GT3, Audi R8 V10 GT3 and the SLS AMG GT3.