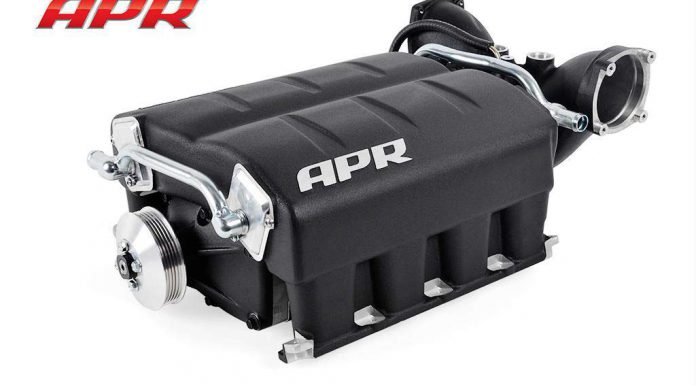 Audi specialist tuner, APR from Alabama in the U.S. has previewed the tuners brand new supercharger kit for the Audi RS4 and RS5.
In standard guise, the RS4 and RS5 are two of the most powerful Audi's currently produced, and are more than capable of competing with the likes of the BMW M3 and Mercedes-Benz C63 AMG and even though no specifications of the supercharger kit have been released, it'll inevitably lift power rom Audi's V8 engine immensely.
For an indication of just how potent this supercharger is set to be, take a look at this. The previous-generation RS4 has been tinkered by APR and manages to produce a mammoth 570hp, up from 414hp thanks to a very similar kit. As a result, the brand new RS4 is likely to pump out over 600hp and over 700Nm of torque, while the RS5 could then produce even more.
[Via German Car Scene]