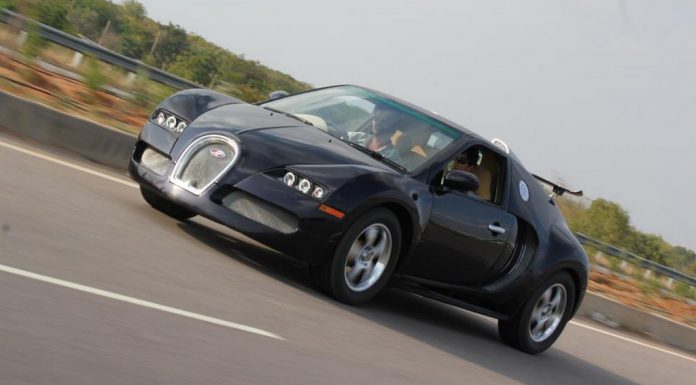 So, when it comes to replica supercars, there are generally two different styles. One is to create a car based off a cheap sports car like the Toyota MR2 which actually looks quite similar to the real thing, while the second option is to simply create a replica not designed to fool enthusiasts that they're looking at the real deal, but instead to simply create a one-off creation.
And the following Bugatti Veyron replica based of the Suzuki Esteem definitely fits into that second category.
This Indian creation is so out of proportion to the standard car, that it wouldn't fool anyone from half a mile away, but what the builders have managed to make it a miniature version of the Veyron, which ultimately looks 100 times worse than the regular car.
Now, you may be asking yourself, 'why someone would spend time on creating such a ghastly looking car?' Well, it all comes down to personal taste and expressing one's creativity through their car. With that being said, this is definitely not our style!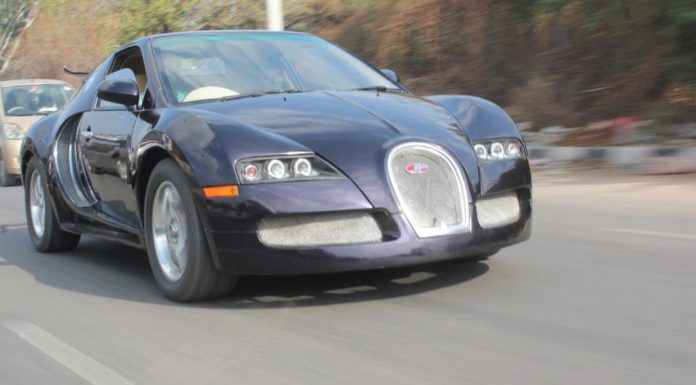 As I'm sure you know, the real Veyron features a quad-turbo, 8.0-liter W16 engine delivering 987hp, but thanks to the Esteem's tiny 1.3-liter, MPFI engine, this car only produces a measly 85hp!
[Via Indian Autos Blog]