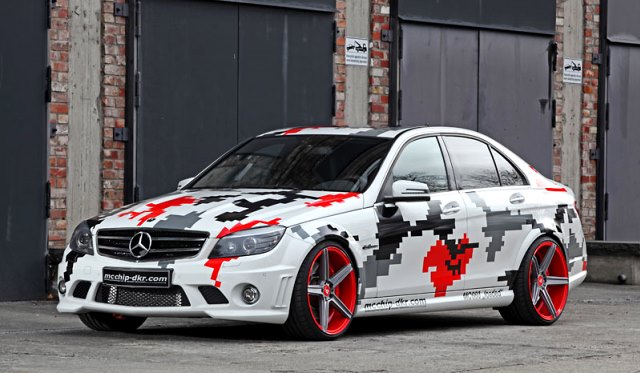 Tuner mcchip-dkr from Mechernich-Obergartzem finished work on a new project based upon the Mercedes-Benz C63 AMG. The car entered their workshop already equipped with a 487hp engine. The tuner then unleashed a supercharger kit called MC660 lifting the power to 660hp and 750Nm of maximum torque.
The other add-ons include a code field adjustment and also the annulment of the Vmax limiter. A sport exhaust manifold in cooperation with a high-end exhaust system including sport catalysts and remote-operated valve control enhance the air flow across the power plant.
When it came to the suspension, mcchip-dkr utilized the KW-Clubsport suspension system to enhance dynamic driving. The European muscle car was then fitted with KV1 MB Wheels measuring 9×20 inches at the front and 10.5×20 inches at the rear, each wrapped with Dunlop Sportmaxx tires.
The exterior features white paint equipped with a discreet MC660 wrap fitted by CoverEFX. So as to get the new 660hp power boost, the Mechernichans demand 25,999 euros tax inclusive and the project car is also available, for 84,999.00 euros inclusive of VAT.