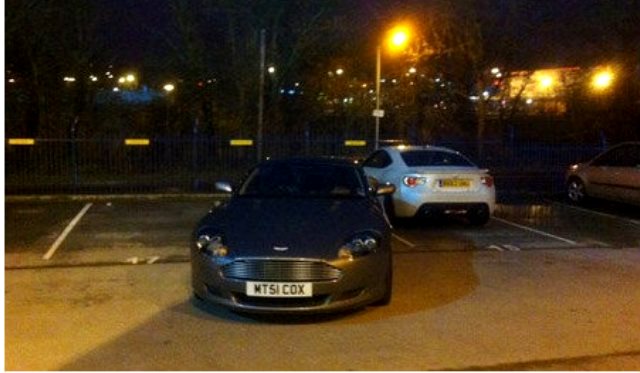 John Radford chairman of Mansfield Town football club has gifted his Aston Martin DB9 to the club manager Paul Cox, after he promised Cox that if Mansfield beat Barrow by five or more goals before the first half, he would gladly hand over the keys to his Aston Martin DB9.
It happened that after half an hour, Mansfield Town led 4-1 with goals from Lee Stevenson, two from Matt Green and one from Colin Daniel. Adam Murray scored another two minutes before the break allowing Cox to lay claim to the Aston Martin DB9. Cox thought it was joke as he even said that he wouldn't be surprised to find a bicycle with stabilizers on it.
Radford kept his promise and the Aston Martin DB9 was waiting at the One Stadium with personalized plates reading MT51 COX. Speaking on the issue, Radford said;
It's my old Aston Martin so it's not brand new. It's a couple of years old. You have these things and you've got to give people targets and things like that, so he fancied the car and I thought I'm about ready for a change and he did the job.
Cox takes home a 6.0 liter V12 powered sports car with 470bhp and 600N-m of torque, a zero to 60mph time of 4.6 seconds and a top speed of 300km/h.
[via BBC]