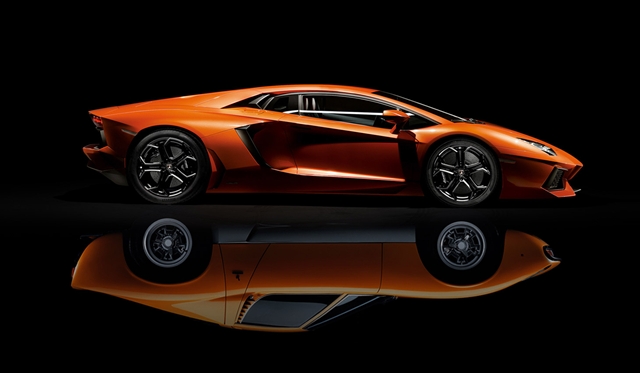 We recently brought you news of how Lamborghini is planning to showcase a one-off 50th Anniversary Lamborghini model at the upcoming Geneva Motor Show. Reports from Car Advice reveal that the model will be the fastest Lamborghini ever created. We are talking of a Lamborghini that would make the current Aventador feel shy!
Lamborghini design director Filippo Perini confirmed this information during the Global Dynamic Launch of the new Lamborghini Aventador LP 700-4 Roadster in Miami. He said;
It will be the fastest car Lamborghini has ever produced and will be very low volume. Less than 10 cars will be produced and most of them have most likely been sold.
The suggestion that it is already sold out is perfectly in line with the recent news that the Lamborghini Aventador Roadster is also sold out until mid next year. Lamborghini is definitely on a roll!
"We want to shock the world with this car" Perini continued to say, the company is not new to one-off models. In the past we have seen the Miura Roadster, Miura Jota and the Lamborghini Aventador J. The Sesto Elemento is rumoured to join this lineup with only 20 made and all sold out at $2.5 million. "One-offs and low volume special editions are part of Lamborghini's DNA – they allow us to be purists." Perini concluded.
Unlike the Sesto Elemento, this one-off model will be road homologated and owners will be able to drive them on normal roads.